Outgoing Artspace CEO Mary Poole carved out a place for local artists in Raleigh.
by Joel Haas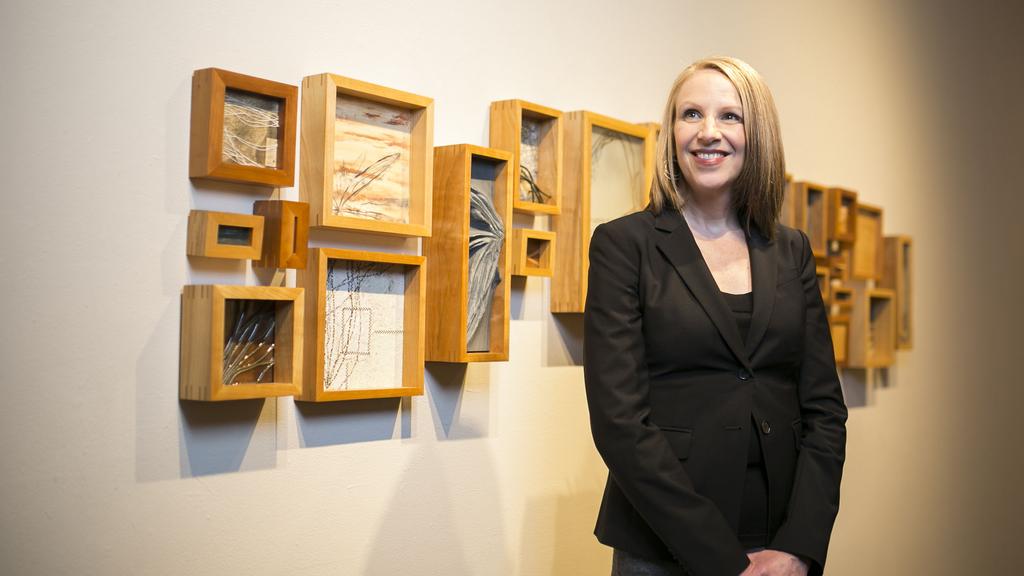 In 1980, the Raleigh Arts Commission recommended the establishment of a center for visual and performing arts run by a non-profit corporation. Set in the old and spacious Sanders car dealership, Artspace provides relatively inexpensive studio space to artists working in a panoply of media: fabric, found objects, painters, a marble sculptor, printmakers and more. In turn, the studios are open to the public. Visitors can both watch artists in action and buy their original work.
In 2002, the Raleigh City Council was in no mood to lease the building on East Davie St. to the nonprofit arts center's foundation for a nominal fee or give it away outright. Buy the building or leave.

Artspace turned to Mary Poole, an energetic young woman with a degree in business and a master's in nonprofit management. When she became CEO of Artspace in 2002, there was little time to ease into the position.
The city wanted $1.3 million for the space, and did not want to wait many years for them to come up with the money. Fundraising had to begin immediately. Fortunately, Poole knew her way around arts groups. She had worked for the Illinois Arts Council as well as the Virginia Arts Council. More importantly, she had worked for United Arts of Wake County for ten years, so she knew locals who supported the arts.
Two years later, Artspace paid the city for the building.
With ownership came expenses. Studio rent paid by the thirty or so artists working in the building would not cover all the building's remodeling expenses, ongoing utility and maintenance expenses. Fundraising was going to be an ongoing necessity. The year before Poole arrived, a gala billed as "The Collectors' Gala" raised $17,000. Not enough. Over the years since, the annual Collectors' Gala has raised an even larger amount to offset expenses. The last gala raised $210,000.
Poole developed new rules and programs along with a staff specializing in several areas of management. There are over 150 Artspace artists and room for only about 30-33 studios. To change the mix of artists, a rule that no artist can lease a studio in the building more than six years was instituted.
Workshops taught for both young and old are very successful fundraisers and fit with Poole's stated passion of "giving back to the community," (though many classes this year had to be canceled or moved online.)
Artspace has been able to mount shows of nationally-known artists each year. Among one of the most memorable was Raleigh's own Thomas Sayer.
At the end of this year, Poole leaves Artspace in good shape with a new strategic plan, vision and money in a reserve fund. Will she go on to rescue some other arts group? She doesn't know, but she does know she plans to rest and reflect before she decides which direction she wants to go in the future.
In the meantime, she will be able to see more of her husband, Richard, and the couple's black lab.