Give disc golf a try, refresh your plant inventory, learn to bake like a Frenchman and tune in for a big night in our arts community this month.
by WALTER staff
March means warm weather is on the horizon, a truly splendid time in the City of Oaks when tree buds start showing color, the sun starts peaking out and we are all yearning to soak up what Raleigh has in store for us. This month, that looks like loads of performing art events, a film festival in Durham, a plant sale and Saint Patrick's Day!
Play the pop-up disc golf course at Dix Park
Thanks to a partnership between the City of Raleigh and North Carolina State University, a 9-hole temporary disc golf course is now open for play in Raleigh. Spanning through Dix Park Flowers Field and NCSU Centennial Campus East, the course is a blend of long open and lightly wooded holes, and is designed for intermediate players and above. For a map of the course, rules, and parking directions, visit the course's website.
Book an private oyster roast at Mandolin Farm
If you're looking for a place to celebrate a bridal shower, baby shower, or any other spring event, consider Mandolin Farm. Due to high demand, they're offering private, covid-safe oyster roasts, picnics, and parties in their safe, outdoor setting. You'll have exclusive use of their farm facilities, including a tent, heaters, tables, chairs, and a fire pit. Groups of 10-40 people can be accommodated. All month; packages start at $49 per person; see website for details
Show your loyalty to Downtown Raleigh restaurants
Now through March 5, go to a Downtown Raleigh restaurant and share a picture of your lunch on Instagram or Twitter for a chance to win a $25 or $100 gift card to a restaurant of your choice thanks to the Downtown Raleigh Alliance. To win, post your picture with #DowntownRaleighLoyal, tag the restaurant, and follow and tag @DowntownRaleighAlliance on Instagram. Now through March 5; see website for details
See Harry DeMaine's Work at Gallery C
See the works of the late European watercolor artist Harry DeMaine at Gallery C until March 17. Known for his landscapes of rocky shorelines, hillsides, and ocean horizons inspired by Gloucester, Massachusetts, DeMaine's works offer gallery visitors a breath of fresh air and a visit to New England in a downtown Raleigh gallery that's been open since the 1980s. All month | Tuesday – Saturday: 12 p.m – 5 p.m.; 540 N. Blount St.; make an appointment or call ahead to visit; galleryc.net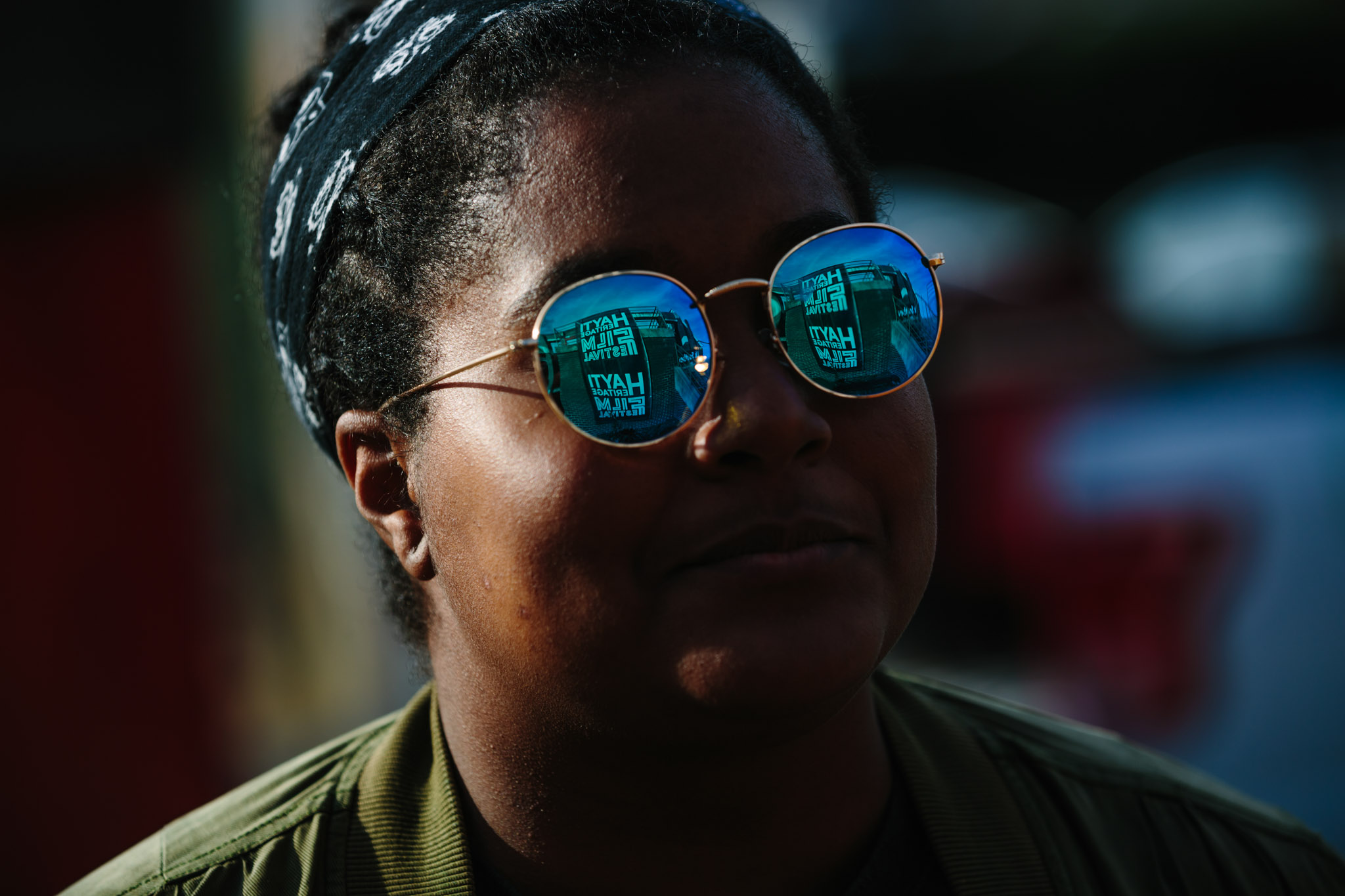 Experience Hayti Heritage Film Festival
The Hayti Heritage Festival in Durham is one of the country's longest-running film festivals highlighting screenplays by Black writers and directors. For its 27th year, the theme is The Hero's Journey and the event will include both virtual events and drive-in movie screenings. See films from new and veteran artists, partake in panel discussions with industry experts, and more. Take part by grabbing an all-access pass, opt to view the films only (with more than 30 featured) or get a drive-in film option pass. A new film that caught our eye is The Pandemic Chronicles, the official selection of the Austin Film Festival. It's a series of short stories by Ya'Ke Smith, his "anthology series about love and grief during quarantine." March 1- 6, see website for times; See website for event schedule; $60 for all access; virtual; hayti.org/programming/film/
Celebrate National Wildlife Day
What better way to celebrate National Wildlife Day on March 3 by getting up close with wild animals in North Carolina. We've rounded up a dozen places across the state where you can watch and enjoy a diversity of wildlife, from otters at the North Carolina Aquarium at Fort Fisher, to lemurs at the Duke Lemur Center, to insects at the North Carolina Museum of Natural Sciences and more.
Go to a drive-thru Dino Safari
Dino Safari is a drive-thru adventure hosted at the North Carolina State Fairgrounds. Join over 40 giant, moving dinosaurs on a globetrotting expedition in this COVID-safe event for the whole family. Get up-close-and-personal with creatures like the T. rex of North America and the amphibious Spinosaurus from Africa while you learn about dinosaurs and paleontologists. And watch out – there are sure to be surprises along the way. Through March 7; starting at $49.95 per car; see website for details
Watch A Thousand Ways (Part One) presented by Carolina Performing Arts
Carolina Performing Arts is presenting A Thousand Ways (Part One), the first in a series of interactive experiments by experimental theatre duo 600 HIGHWAYMEN that's a "map for finding each other, even when we're apart." The new, virtual show connects you with another audience member over the phone for an hour-long experience of "conversational directives." Described by one patron as "an exercise in hope," this highly interactive experience is inspiring, personal, and profound. March 1-14 at various times; tickets starting at $0; see website for details
Head to Beaufort Game Faire
Head east for a weekend celebrating North Carolina outdoors and sportsmanship for the second annual Beaufort Game Faire. Hosted at the Beaufort Hotel along Taylor's Creek, this year's event has pivoted due to COVID, but the mission of the event — to celebrate Eastern North Carolina's outdoor heritage — remains the same, says event organizer Wendy Oliver. "Honoring our outdoors is huge here and has been for generations; duck hunting, offshore fishing, exploring Harkers Island," says Oliver. "You can live off the land, you just need basic ingredients." Talk duck decals and calls with experts Ralph Jensen and Jerry Talton, enjoy a socially distanced bourbon tasting and dinner outside, shoot rounds at Beaufort pond and more. March 5 – 7 | See website for event schedule; Tickets start at $150; Beaufort Hotel, 244 Lennoxville Road Beaufort; beaufortgamefaire.com
Try out a new fish recipe
Whether you're looking for fish-forward ideas to have on Fridays during Lent, or merely want to incorporate more seafood in your diet, these 10 seafood dishes from North Carolina food pros to try at home.
See the Complete History of Comedy (Abridged)
Based on the smash Broadway hit, from the highbrow to the low, Martin and Austin Tichenor's The Complete History of Comedy (Abridged) covers comedy through the ages. It's coming to Theatre in the Park as a fun, fast-paced 90-minute showing. March 4-6,12-13 at 7:30 pm| March 7 & 14 at 3 p.m.; $16; virtual; theatreinthepark.com
Watch Raleigh Little Theatre's A Number
Based on the award-winning 2002 play by Caryl Churchill, this psychological thriller tackles startling scientific realities of cloning alongside striking portrayals of family issues and complex relationships. Available for streaming from March 5-13 via Broadway on Demand, don't miss this stunning and experimental science fiction thriller in a unique online format. March 5-13; Available on-demand March 5-13; Starting at $10 for single links; see website for streaming details
Attend La Farm's Rustic French Pastry Class
Learn how to make rustic french pastries like crepes, tarts and more from a legendary French baker right here in North Carolina, Lionel Vatinet, through his virtual baking classes. For this first of the series learn how to make rustic tarts, profiteroles, and crepes from a true Frenchman. Pick up all you need to participate at Vatinet's flagship Preston Corners La Farm location and roll your sleeves up for this gastronomic trip to France right in your own home. March 6; lafarmbakery.com/order-online/classes
Watch WRAL's Big Night in for the Arts
In North Carolina, there is a lot of music that "everyone has been missing," says Charles Phaneuf, president of the United Arts Council of Raleigh and Wake County. That's why there's Big Night In for the Arts, a regional fundraising initiative to be broadcast live on WRAL-TV on March 11. Big Night In boasts a superstar line-up, including Tony-nominated actress and Raleigh native Ariana DeBose; country music artist Scotty McCreery, originally from Garner; Branford Marsalis, the Durham-based, internationally renowned saxophonist; nationally acclaimed actor and playwright Mike Wiley, based in Chatham County; Chapel Hill folk duo Mandolin Orange and more. Whether you prefer to dust off your concert-going clothes or lounge in pajamas, make an evening of this rare opportunity to see some of our state's artists on the screen. "They are part of why we love living here," says Phaneuf. March 11 at 7 p.m.; Broadcast and live-streaming, WRAL-TV; see website for details and read our story on the evening here.
Try out a new sourdough recipe
Hannah Page's skill and passion for making sourdough loaves look like works of art has gained her a massive instagram following. We caught up with her in our March issue and she shared this recipe with us for extra fluffy sourdough rolls.
Experience Gregg Museum of Art & Design's Objects of Intention Exhibition
Photographer Stephen Althouse's exhibition Objects of Intention, on view until early May, depicts old farm machinery and tools in interesting ways. Captured on a large-format camera, some photographs are up to nine feet wide. A representation of his connection to the strong Amish community in his home state of Pennsylvania, his work is both metaphorical and biographical. Broken Wagon, for example, was created following a period in his life spent caring for aging parents and an ill sister. He honored their passing by digitally "carving" words from a German phrase onto the back of the wagon in the final image. (They read: To carry the heavy load I was willing and still am willing, but am now unable.) "The relics and tools that I choose remind me of the paradoxes of our species and some imply the valor of individuals facing lives of relentless uncertainty," says Althouse. "Intertwined within these are representations of people, thoughts, and experiences of my own life." Tour the exhibit virtually online at any time, or visit in-person by making a timed ticket reservation online. All month; Tuesday through Friday 10 a.m. – 5 p.m; See website to schedule a visit; virtual or in-person; 1903 Hillsborough Street, Black-Sanderson Gallery; free; gregg.arts.ncsu.edu/exhibitions/objects-of-intention/
Listen to Rod Abernethey's latest record, Normal Isn't Normal
Singer-songwriter and guitarist Rod Abernethy has been a Triangle fixture for decades — but his new record The New Normal couldn't be more timely as David Menconi discusses in our March issue. Download it here.
Shop Homewood's Spring Plant Sale
Shop a huge inventory of plants at the spacious North Raleigh Homewood Nursery & Garden Center. "Early spring is a great time to plant. Our friendly, knowledgeable staff are always so happy to see our customers back again after winter and ready to help them find the right plants for their landscape," says spokesperson Tina Mast. Extra inventory of trees, perennials, shrubs, and more brought in for the sale start arriving as early as February and is offered at 25% off. And because Homewood is nestled on four acres, there is plenty of space to safely spread out in. Now through March 13, 10 a.m. – 5 p.m. (open to seniors at 9 a.m.); 10809 Honeycutt Road; homewoodnursery.com
Try out a new tea and recipe from Tin Roof
Steeped in Wellness: Tin Roof Teas offers a vibrant, personalized selection of all things tea-related. Learn more about the shop here and try this recipe after you to.
Visit Juniper Level Gardens Open Nursery and Garden Days
Come to Juniper Level Botanic Garden's Open Nursery and Garden Days to explore their 28-acre campus and visit their Plant Delights Nursery. With more than 30,000 taxa of plants, including native perennials, exotic plants, rare delights, unusual specimens of trees and shrubs you won't see anywhere else in the world, and more than 1,600 different perennials for sale in the nursery, there's a reason why gardeners from around the world plan their vacations to include a visit to Juniper Level Botanic Gardens. March 5 and 6, 8 a.m to 5 p.m and March 7, 1 p.m to 5 p.m; see website for details
See Stephen Moore & Anna Vaughn Kincheloe at ArtSource
Celebrating its 31st year, fine art gallery ArtSource in Midtown will host two artists with North Carolina ties this month, Stephan Moore and Ann Vaughn Kincheloe. Moore, a North Carolina native and retired physician known for his serene outdoor acrylic paintings of harbors, homesteads, and mountains, will show twenty new paintings, many inspired by his time in Atlantic Beach and others inspired by travels in Europe. A welcome complement in style, Raleigh artist Kincheloe will showcase her eye-catching abstract works. Originally from Tarboro, Kincheloe's work draws on her love of Cape Lookout and other parts of our state, from farmlands to coastal horizons to brightly colored abstracts. "Her work sells out almost immediately. People can always relate to our artists like Kincheloe and Moore," says gallery director Lacy Rollins. "They feel a connection to what we showcase, it's familiar to them." ArtSource has found a creative way to allow its community to experience the art in real life: instead of a typical opening night, ArtSource will host an opening week. It kicks off with an opportunity to shop the art online, then patrons can visit the gallery in person to see Moore and Kincheloe in their elements painting at the gallery. March 8 and on, see website for times; See website for show details; 4421-123 Six Forks Rd ; artsourcefineart.com
Celebrate Saint Patrick's Day
Even without one of our city's favorite parades, when downtown is full of song, dance, and green, there are still many ways you can celebrate the day safely. Head to pandemic-safe events at pubs and restaurants, listen to Irish music or facilitate your own celebration at home to honor the Irish holiday. Here are 10+ ideas for you.
Stream Carolina Ballet Vivaldi's Four Seasons
Watch Carolina Ballet dancers twirl through winter, spring, summer and fall with choreography by founding artistic director Robert Weiss to Italian composer Antonio Vivaldi's Four Seasons. The performances will consist of two solos and two pas de deux danced by company members as well as dancers-in-residence from the New York City Ballet. The program will go live for two evenings and remain accessible to patrons and the community until midnight on Sunday, March 21. March 17, 18 | 7:30 p.m; Virtual; call box office at 919-719-0900 for streaming information; carolinaballet.com
Run or Walk The MST 100
Lace 'em up: seasoned runners have the chance to jog from 30 to 50 to even 100 miles of North Carolina's Mountains to Sea Trail along Falls Lake for the MST100. "We wanted to bring a race to North Carolina that's a little different," says race co-organizer Jackie Frey. "COVID has put a damper on things and this will allow people to test their limits but also come together as a community." Frey will donate much of the profits from the race to Friends of the Mountains to Sea Trail and Healing Transitions. "In these long races, we have our seriously committed runners but we also have strangers who end up doing it together the entire time talking. It's not something you see at other races," says Frey. Participants can sign up until the day before the race (which they'll have 36 hours to complete), folks can volunteer as well or just show up to watch and cheer runners on.  March 20-21 |  5 a.m.; Pre-registration required starting at $135; 4201 Baptist Road Durham; mountainstosea100.com  
This article originally appeared in the March 2021 issue of WALTER magazine.