Cozy up in local auditoriums this month with classics like Pride & Prejudice, Steel Magnolias or Sister Act on stage.
by Emma Ginsberg
Raleigh has been in the spotlight lately as one of the fastest growing metro areas in the United States, but our city hasn't ever feared being center stage. From the staple North Carolina cultural institutions that call Raleigh home to the dynamic young theatre companies bringing stories from around the world to Oak City stages, Raleigh's high-caliber and people-focused arts scene specializes in both nurturing stars like Ariana Debose and Evan Rachel Wood on the road to Broadway, and celebrating close-to-home artists who showcase the best of the city's vibrant community. As temperatures drop this fall, cozy up in a theater and experience the fierce fire that Raleigh's performing artists bring to city stages every night.
---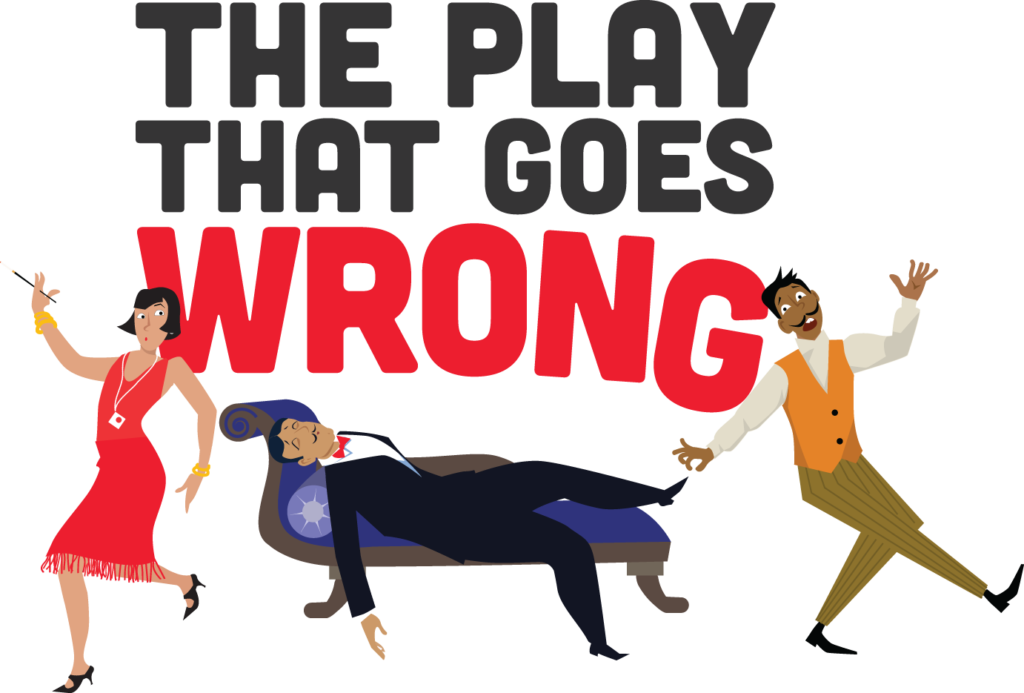 Theatre Raleigh's The Play That Goes Wrong
Despite the name, The Play That Goes Wrong does everything right. This Olivier Award-winning comedy takes audiences behind the scenes at opening night of The Murder at Haversham Manor, where the show must go on even when it's going off the rails. With an unconscious leading lady, a corpse that can't play dead and actors who trip over everything (including their lines), the fictional Cornley Polytechnic Drama Society is falling apart onstage — but the ensemble of actors at Theatre Raleigh who portray them play this farce to perfection.
Sept. 14 -25; from $30; 6638 Old Wake Forest Road; theatreraleigh.com
---
Raleigh Little Theatre's Pride and Prejudice
Kate Hamill's stage adaptation of Pride and Prejudice wraps Jane Austen's iconic novel into a boisterous two hours of comedy, romance and timely reflections on the intricacies of independence and love. Raleigh Little Theatre's fast-paced and bold retelling of headstrong Lizzy Bennett and ineffable Mister Darcy's slow-burn romance is a good fortune that will leave hardcore Austenites and newcomers alike in want of more.
Sept. 16 – Oct. 2; from $23; 301 Pogue Street; raleighlittletheatre.org
---
Raleigh Symphony Orchestra's American Originals
Kick off Raleigh Symphony Orchestra's 43rd season with an all-string chamber concert featuring works by iconic American composers from George Gershwin to Eric Whitacre (a heartthrob of the choir world who also has some stunning orchestral compositions), and two world premiere compositions from up-and-coming North Carolina composers John Caldwell and Chelsea Waddelow. Hear your old favorites and meet some new favorites at the same concert!
Sept. 17; from $10; Jones Chapel, 3800 Hillsborough St ;.raleighsymphony.org
---
The North Carolina Symphony plays Pictures at an Exhibition
For the 2022-2023 season's Opening Weekend, the North Carolina Symphony presents Mussorgsky & Ravel's Pictures at an Exhibition, a suite inspired by the artwork of Russian architect and painter Viktor Hartmann. Watch world-renowned Mexican conductor Carlos Miguel Prieto in action, and get a sneak peak of the NC Symphony's bright future ahead of his term as Music Director starting in 2023.
Sept. 23 – 24; see website for ticket info; 2 E South St.; ncsymphony.org
---
Burning Coal Theatre's A Great Big Wooly Mammoth Thawing from the Ice
True to its name, Burning Coal Theatre Company is an incubator for hot new works. In fact, Burning Coal's production of A Great Big Wooly Mammoth… is a world premiere newly-commissioned from London playwright Tatty Hennessy. Head over to Burning Coal's downtown venue, Murphey School Auditorium, to find out what happens when an activist, a tech giant and an oil driller walk into a bar in Alaska, and wade through the glacial wreckage of the melting world around them
Sept. 29 – Oct. 16; from $20; 224 Polk St; burningcoal.org
---
The North Carolina Opera's Manon Lescaut in Concert
Wouldn't you love to spend a luxurious evening at the opera contemplating love and luxury? This fall, the North Carolina Opera returns from their summer break with a 2-hour concert presentation of Puccini's first big hit, Manon Lescaut. Featuring passionate, romantic melodies and one of Puccini's most famous love duets, Manon Lescaut follows a romance fighting to survive the throes of love and materialism. Soprano Marina Costa-Jackson sings the title role, alongside tenor Jonathan Burton as Des Grieux.
Oct. 2; from $23; 2 E South St.; ncopera.org
---
Troupe Vertigo and the North Carolina Symphony's Cirque Dances
In this loft collaboration, the songbirds at the North Carolina Symphony provide live accompaniment for the high-flying dancers of Troupe Vertigo. Troupe Vertigo's aerialists and acrobats are elegance in this air, performing a unique circus dance show choreographed to the soaring classical melodies of Mussorgsky, Stravinsky and more.
Oct. 7 & 8; see website for ticket info; 2 E South St.; ncsymphony.org
---
North Carolina Theatre's Sister Act
North Carolina Theatre will take you to heaven with Sister Act, a stage-musical comedy adapted from the 90s hit Whoopi Goldberg film of the same name. When disco diva Delores van Cartier witnesses a mobster murder, she's forced to hide out in a convent with a spiritless choir of nuns. Making the most of her new venue, Delores teaches the nuns to rock out, raise their voices and embrace the power of sisterhood
Oct. 11-16; from $32; 2 E South St.; nctheatre.com
---
Carolina Ballet's Dracula
If you're looking for a fall tradition, you can "count" on Carolina Ballet to deliver some happy haunts; the company's annual Halloween show — dance retellings of Bram Stoker's Dracula and Edgar Allen Poe's Masque of the Red Death presented in a spine-tingling double feature — emerges from the (bat) wings and returns to center stage just in time for spooky season.
Oct. 13 – 30; from $27; 2 E South St; carolinaballet.com
---
Raleigh Little Theatre's The Surprising Story of the Three Little Pigs
For some family-friendly fun, take the kids to Raleigh Little Theatre's outdoor amphitheatre for their fall Family Series play, The Surprising Story of the Three Little Pigs. Fed up with big bad wolves, bridge trolls and porridge thiefs, the Three Little Pigs team up with the Three Billy Goats Gruff and the Three Bears to shake up "happily ever after" in this silly cross-over take on traditional tales (and tails?)
Oct. 22 – 30; from $13; nctheatre.com
---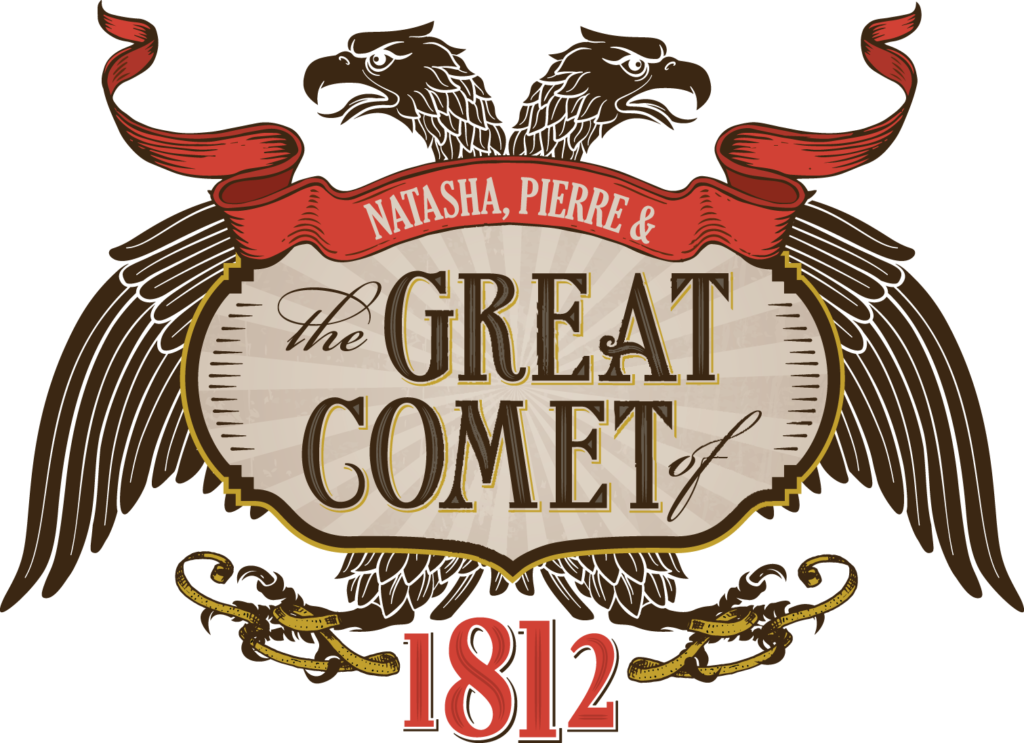 Theatre Raleigh's Natasha, Pierre, and the Great Comet of 1812
What happens when you take a 70-page chunk of Tolstoy's War and Peace, a complicated Russian novel where everyone's got nine different names, and turn it into an electropop operetta? This musical happens. Great Comet's troika barreled onto Broadway and took the theatre world by storm in 2017, and this year, Theatre Raleigh is breaking ground as only the third regional theatre to ever be granted the rights to perform the show. Though Tolstoy's novel is old and long, Great Comet is a contemporary rave filled with instrumental madness, heartwrenching characters and a rolicking plot that's anything but slow.
Oct. 26 – Nov. 6; from $35; 6638 Old Wake Forest Road; theatreraleigh.com
---
Raleigh Symphony Orchestra's Fiesta!
Join the Raleigh Symphony Orchestra for its first full-orchestra concert of the season, Fiesta! A Dance Party of Spanish and Latin American Music. Featuring special guest dancer Lormarev Jones and Principal Clarinetist Jim Williams, this festive celebration will have you on your feet and feeling upbeat!
Oct. 29; from $10; 3800 Hillsborough St; raleighsymphony.org
---
North Carolina Theatre's Steel Magnolias
Steel Magnolias is a classic Southern play, and there's no better place to see it than at a staple Southern institution like North Carolina Theatre. Following the larger-than-life lives of four women who regularly gather at a beauty parlor in a little Louisiana parish, Steel Magnolias is a universal, deeply human exploration of resilience, sisterhood and love that will have you laughing through your tears.
Nov. 4 – Nov. 13; see website for ticket details; 2 E South St.; nctheatre.com
This article originally appeared on August 25, 2022 on waltermagazine.com