Savor the end of summer with sporting events, street festivals, outdoor theatre and music, star gazing, firing up the grill, and more
by Kara Adams and Addie Ladner
Head to the NC Museum of History for Are We There Yet?
Experience the joy of a North Carolina vacation between the 1930s and the 1970s at the North Carolina Museum of History's photography exhibit, Are We There Yet? North Carolina's Variety Vacationland. During these decades, tourism boomed thanks to the success of the state's "Variety Vacationland" campaign, which showcased our state's rich history, beaches like the Outer Banks, and the Blue Ridge Mountains. The exhibit also touches on the racial divide and the fact that many attractions were only advertised and available to white residents of the state. "I tried to highlight the nuances of the Variety Vacationland campaign," says the curator of popular culture Katie Edwards, who put together the exhibit. "It was an effective campaign that brought tourism to the state, but it was also a campaign that neglected to include all North Carolina's citizens and tourists."
All Month | See Website; in-person; free; 5 E. Edenton Street;. ncmuseumofhistory.org
Stretch Out at Free Yoga at Moore Square
Stretch out prior to shopping for local goods at Moore Square Market with Current Wellness's flow classes, which take place Sunday mornings before the market opens. These free community classes teach intuitive movement through either a beginner or fast paced instruction, and foster body positivity and appreciation.
Sundays in August | 10 a.m. – 11 a.m; in-person; free; 200 S. Blount Street; downtownraleigh.org
Enjoy Local Bands and Local Beer at Pour House
The Pour House Music Hall & Record Shop will host six North Carolina musical acts, including Blue Cactus and Libby Rodenbough, every Sunday this month for folks to enjoy for free as part of its Local Band Local Beer series. Three acts will perform in the record shop upstairs and three on the main stage downstairs afterward for a Sunday Funday full of good tunes. The event itself is free and open to all ages, but you can also expect some stellar beer specials as well as Bloody Marys and mimosas specials.
Sundays in August | 2 p.m. – 8 p.m; in-person; free; 224 S Blount Street; thepourhousemusichall.com
Fire up the Grill
Summer — time to head outside and get the grill going! This mix of classic and unconventional recipes with get you ready for toasty nights filled with smoky aromas and family-style dinners under the stars. Here are 10 recipes to grill outside this summer.
See The Harlem Globetrotters at PNC
See the Harlem Globetrotters on their Spread Game Tour at the PNC Arena, where the captivating basketball team will showcase feats of athleticism and talent. Expect their signature moves, impressive slam dunks, trick shots, and entertaining characters like Torch George, Hot Shot Swanson, and Wham Middleton. This much-anticipated show comes after having to postpone last year due to the pandemic.
In-person; tickets starting at $17; 1400 Edwards Mill Road; pncarena.com
Rock Out with JJ Grey & Mofo at Lincoln Theatre
JJ Grey — "the north Florida sage and soul-bent swamp rocker" — and his band Mofro will return to the outdoor stage at Lincoln Theatre with special guest LORE as part of the Lincoln Theatre Outdoor Concert Series. The Southern soul-rock band will perform its set rain or shine, including songs from their albums Ol' Glory and Brighter Days.
August 1 | 7 p.m; In-person; $32.50; 126 E. Cabarrus Street; lincolntheatre.com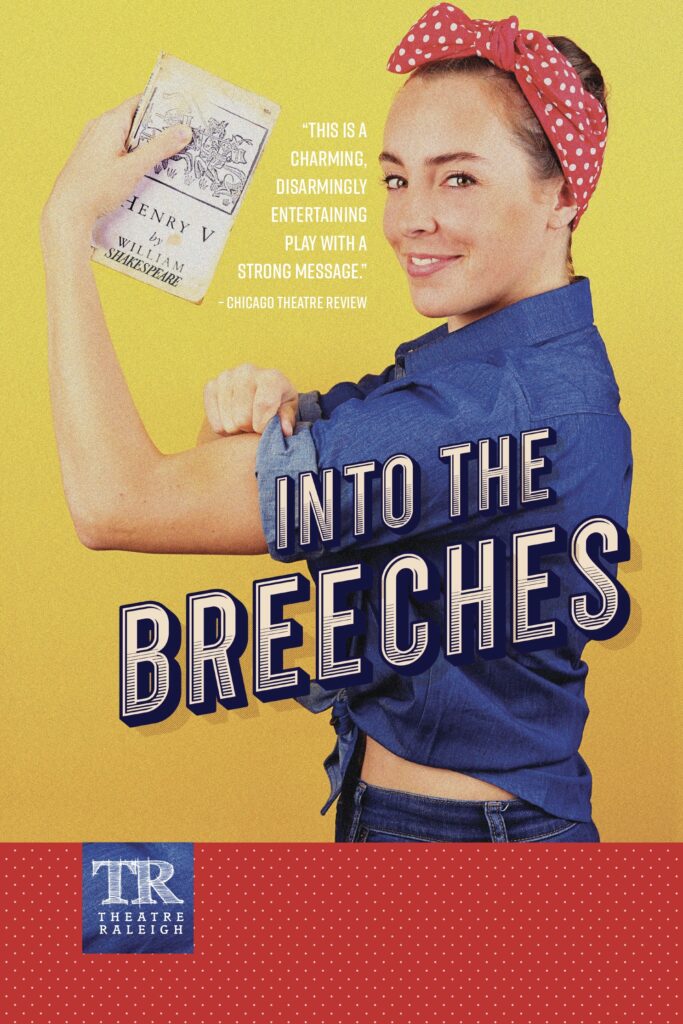 See Into The Breeches at Theatre Raleigh
Set in Raleigh during World War II, Into The Breeches is a play that centers around a director's wife on the home front who attempts to put on an all-female production of Shakespeare's Henry IV and Henry V. This comedy, based on the book by George Brant, is all about the transformative power of art and community.
August 1-8 | See website for times; in-person; $30-45; 301 Pogue Street; theatreraleigh.com
Video Chat from a Dinosaur Dig!
Join paleontologist Dr. Lindsay Zanno and her team of scientists live from an expedition in Utah, where they're spending the summer searching for undiscovered fossils of orodromine dinosaurs, dinosaur egg sites, new meat-eating dinosaurs, and more. Zanno, a professor of paleontology at North Carolina State University and the head of the North Carolina Museum of Natural Sciences paleontology department, recently discovered a new species of tyrannosaur. The video call, part of the museum's Lunchtime Discovery Series, will give you the rare opportunity to experience a day on a dinosaur dig, ask questions, and meet paleontologists in the field.
August 4 | 12 p.m. – 1 p.m; virtual; free; naturalsciences.org
Take a Spanish Wine Class at Fearrington
Head to Fearrington Village for one of its monthly wine classes held in their open-air garden terrace surrounded by grounds full of hydrangeas, cone flowers, and jasmine. This particular one explores different kinds of Albariño, a citrusy white wine from Northern Spain, accompanied by small bites. Reserve your ticket early — these classes often sell out.
August 5 | 6p.m – 7:30 p.m; in-person; $75; 2000 Fearrington Village Center, Pittsboro; fearrington.com
See Friday Night Fireworks at the DBAP
Take a field trip to our nearest minor league to root, root, root for the Durham Bulls as they take on the Memphis Redbirds and the Jacksonville Jumbo Shrimp this month. While each of the seven evening games of the series offer enticing special events —not just the usual antics with Wool E. Bull, but tunes, specialty brews, and Kids Run the Bases days — the Friday Night Fireworks are especially thrilling, a full Fourth of July-worthy display that kids and adults alike enjoy.
August 6 & 20 | 6:35 p.m; in-person; tickets starting at $11; 409 Blackwell Street, Durham; milb.com/durham/schedule/2021-08
Take a Drive to Perkin's Orchard
From freshly harvested peaches to honey to local cheese, Perkin's Orchard started as a small vegetable stand at the end of a driveway and now is a staple in the Durham community. Take a drive west to the Bull City to sample its offerings yourself.
Go On a Downtown Raleigh Walking Tour
Join the City of Raleigh Museum for a historic Fayetteville Street walking tour. The tour happens every Saturday in August and covers everything from the city's origins to modern-day facts. Tours will begin at the City of Raleigh Museum inside the historic Briggs Hardware building and last roughly 30 minutes.
Saturdays in August | 10 a.m. – 10:30 a.m; in-person; $6/adult, $4/youth, free for children; 220 Fayetteville Street; cityofraleighmuseum.org
Watch The Mighty Ducks
Come dressed in your favorite sports gear for a trip to Dix Park to cheer on the underdog hockey team in the 1992 Stephen Herek classic film The Mighty Ducks. Bring your own blanket, low lawn chairs, and a cooler full of your favorite beverages, and appetizers to settle in and enjoy the show.
August 7 | 7 p.m – 10 p.m; free but reservations required; Flowers Field, 2105 Umstead Drive; dixpark.org
Take Advantage of the Golden Hour
The long, scorching days of summer can at times seem unbearable — but at least they lead into starry, steamy nights. From hitting an evening film screenings at NCMA or Dix Park to star gazing to cheering on the Durham Bulls or Carolina Courage, here are 20 things to add to your summer bucket list.
Head to the Summer Patchwork Market
Scoot over to Durham to shop from over 60 local vendors and an extensive variety of one-of-a-kind homemade goods at the Summer Patchwork Market, which aims to connect creatives with their community. Vendors selling at the summer market include metaphysical goods supplier The Magick Makers, Eno Flora candlemakers, wheel-thrown ceramist Michelle Fairholm Pottery, and many others offering everything from candles to jewelry to mini rugs.
August 8 | 12 – 5 p.m; in-person; free; 212 Foster Street, Durham; thepatchworkmarket.com
Sing Along at Kings of Leon
Jam out to rock band Kings of Leon live at Coastal Credit Union Music Park at Walnut Creek, with an opening performance by indie rock band Cold War Kids. It's part of the tour for Kings of Leon's latest record, When You See Yourself, so expect all-new songs played alongside past chart-toppers like Use Somebody, Sex on Fire, and, we hope, Back Down South — we're in North Carolina, after all.
August 8 | 7:30 p.m; in-person; general admission starting at $36; 3801 Rock Quarry Road; livenation.com
Watch Beehive: The 60's Musical at Raleigh Little Theatre
This coming of age production celebrates the 1960s female rock stars that paved the way for women in the industry, including legends like Aretha Franklin, Janis Joplin, the Supremes, and Tina Turner. Beehive: The 60's Musical follows a group of women from their first high school dance through the tumultuous changes in America happening at that time, and features hit songs like Me and Bobby McGee, and Be My Baby. "Turn back the clock to the 1960s and sing and dance along to the songs that shaped a generation," says Megan Farrell with Raleigh Little Theatre.
August 12 – 28 | 8 p.m; in-person; $27 for an adult, $23 for a senior or student; 301 Pogue Street; raleighlittletheatre.org/shows/beehive/
Put Together the Perfect Playlist
To get a crash course in putting together the most stellar playlist possible, no matter your taste in music, we tapped a true music connoisseur, Nice Price Books & Records owner and playlist-maker extraordinaire Enoch Marchant for his do's and don'ts.
Attend the Imagination Ball at Marbles
Every child should experience the magic of play and curiosity — and thanks to Marbles Kids Museum, many children in Raleigh do. This month the beloved kids museum is hosting their "signature grown-up gala," the Imagination Ball, both virtually and in-person. Take part in the soiree at your place or theirs with an online auction and streaming program full of grown-up games and dance parties.
August 14 | 6 – 9:30 p.m; in-person and virtual; free to stream the event at home or starting at $100 to attend in-person; 201 East Hargett Street; event.gives/iball2021
Go to the North Raleigh Back to School Market
Show some school spirit at the North Raleigh Back to School Market, featuring local artists, live music, food trucks, bouncy houses, and vendors selling local produce and more. Free kids meal tokens will be given to all children who wear their school t-shirts, and a donation center for Abbott's Creek and Durant Road Elementary will be on site and accepting school supplies for the upcoming school year.
August 14 | 10 a.m. – 3 p.m; in-person; free; 9500 Durant Road; North Raleigh Back to School Market
See Singin' in the Rain
See one of the quintessential musicals of the 1950s as it's meant to be seen: on the big screen. Singin' in the Rain, starring Debbie Reynolds and Gene Kelly, will be showing at the North Carolina Museum of Art's open air amphitheatre on August 14, where gates open one hour before showtime and you're encouraged to bring your own blankets or folding chairs for lawn seating. Although outside food and drink aren't allowed, you can choose from a variety of food and beverages available for purchase on site, including beer and wine options. (Trench coat, umbrella, and tap shoes optional.)
August 14 | 9 p.m; in-person; $7; 2110 Blue Ridge Road; details ncartmuseum.org
Chow Down at Taste of Soul: NC Variety Edition
Come out to Durham Central Park for the "ultimate cookout experience," and enjoy a range of food trucks from Fresh Catch Seafood Shack to Chick-N-Que to Epic Vegan. Jay's Italian Ice, funnel cakes, and other dessert options will also be available alongside a variety of local vendors selling clothes, jewelry, candles, and more.
August 15 | 1 – 5 p.m; in-person; free; 501 Foster Street Durham; tasteofsoulnc.com/
Cheer on the NC Courage Soccer Team
If watching the Tokyo Olympics got you fired up, head out to Sahlen's Stadium at WakeMed Soccer Park to support the Carolina Courage and their Olympian-filled roster for in-person games in the National Women's Soccer League. The defending NWSL Champions are led by captain and four time New Zealand Olympian Abby Erceg, as well as Team Brazil's Debinha, and two of Team USA's own with Sam Mewis and alternate Lynn Williams.
Aug 15 & 21 | 6 & 7 p.m; in-person; tickets starting at $12; WakeMed Soccer Park, 101 Soccer Park Drive, Cary; nccourage.com/2021season
Have Sunday Supper with Joseph Lenn and J.C. Holdway
If you needed an excuse to pack up and head west, this is it: James Beard award winner Joseph Lenn of wood-fired specialty restaurant J.C. Holdway in Knoxville and Steven Satterfield of the New American eatery Miller Union in Atlanta will be hosting Sunday Supper on August 15, part of a multi-course dinner series at The Farm at Old Edwards in the stunning Blue Ridge mountains of Western North Carolina. Relish dishes from Satterfield's cookbook, Root to Leaf: A Southern Chef Cooks Through the Seasons, and wines from Old Edwards sommeliers. The reception begins under the heirloom apple trees in the orchard, moving to a seated dinner in the pavilion, and ends with fireside s'mores in the garden.
August 15 | 6:30 p.m; in-person; $185 per person; 336 Arnold Road, Highlands; oldedwardshospitality.com
Head to a PineCone Bluegrass Jam Session at Transfer Co.
Calling musicians of any skill level or instrument: gather 'round at Transfer Co. Food Hall for a jam session with PineCone. Whether you want to play, sing, or listen, it's guaranteed to be a special evening. "The community feeling is one thing that makes bluegrass unique," says Russell Johnson, leader of local bluegrass band Diamond Creek and director of the Carolina Bluegrass Band at UNC-Chapel Hill. "There are young student musicians from the PineCone Bluegrass Camps, some of my students from the Carolina Bluegrass program, hobbyists, and professionals — a whole lot of folks from a lot of different backgrounds and skill levels, all gathered to make music together." The monthly jam tradition that's been around since 2006 restarted recently in June after the pandemic. "The first night back at the PineCone Bluegrass Jam was special," says Johnson. "It had been over a year since a lot of these folks got to play music together."
August 23 | 7 p.m; in-person; free; 500 E. Davie Street; pinecone.org
Check Out Taylor White's Murals
Head to Downtown Raleigh to checkout some of Taylor White's newest installments, including 8-bit to 5G on Wilmington Street, depicting the history of video games, from Ms. Pac-Man to Grand Theft Auto, or her vibrant work on W. Davie Street titled Abstracted Motion, an augmented-reality mural that turns 3D when you view it through an app.
Try Something New at Raleigh's International Food Festival
Munch your way through the likes of Turkey, Spain, Korea, and Greece at Raleigh's International Food Festival. The event, which features cuisine from more than a dozen countries, will also include entertainment in all forms from hip-hop to belly dancing to Zumba. "This festival is wonderful because we provide a platform to promote diversity, understanding, cross-cultural exchange, and respect by sharing food, traditions, and art," says festival founder Bearta Alchacar. While they are hoping for a full crowd this year (past festivals have garnered more than 20,000 guests), social distancing will be encouraged.
August 28 | 12 – 10 p.m; in-person; free; 100-200 block of Fayetteville Street; visitraleigh.com
Attend Lazy Daze Arts and Crafts Festival
This 45th annual Lazy Daze Arts and Crafts Festival in the heart of downtown Cary will feature more than 300 artists from 16 different states, multiple stages of live music, a beer garden, children's activities, and an assortment of food trucks. Vendors and entertainment include jugglers, stilt walkers, and some of the region's most creative artists.
August 28 – 29 | See website for details; in-person; free; 316 N. Academy Street, Cary; townofcary.org
Grab Lunch at (ish) Delicatessen
Check out the hottest new sandwich spot in town, (ish) delicatessen, where Matt Fern will be serving up dishes with Jewish, Italian, and Southern influences. In addition to a carefully curated wine and beer list, you can get a taste of the Matzo Boy and the Sloppy SPO, Fern's delicious hybrid creations. 702 N Person St, Raleigh