From visiting local haunted spots to sipping a toasted marshmallow latte, here's some ideas for Halloween in Raleigh this year.
by Kara Adams and Addie Ladner
Bring the Kids to Phillip's Farm Corn Maze & Haunted Farm
Get lost in Phillip's Farm's winding corn maze, which includes access to kid-friendly seasonal activities including a wagon ride, cow train, and family fun park as a reward for conquering the befuddled course. If you're feeling brave, grab your friends (aged 12 and up!) and celebrate Halloween at the Haunted Farm on Friday and Saturday nights in October, featuring spooky thrills in "The Field of Lost Souls," where creepy clowns and other hair-raising characters lie in wait.
All month; from $15; 6701 Good Hope Church Road, Cary; details here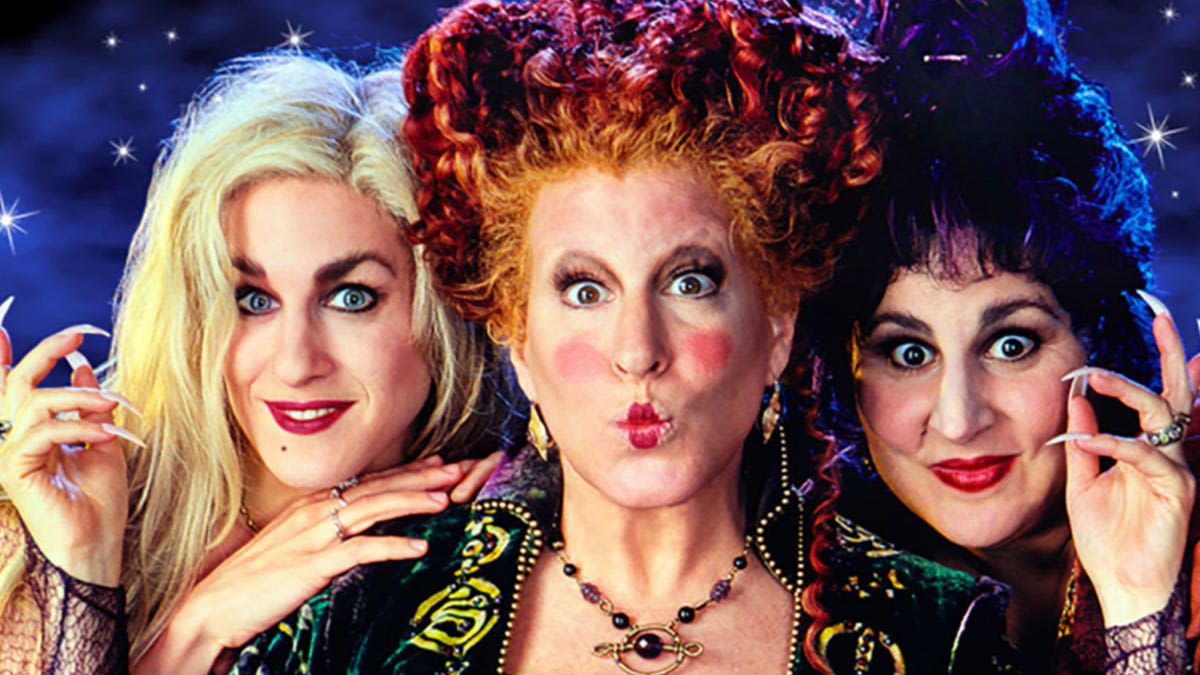 Watch Hocus Pocus at Raleigh Little Theatre's Amphitheater
Pack a picnic, lawn chair, and your coziest blanket to a starry-night screening of Hocus Pocus in Raleigh Little Theatre's open-air amphitheatre. The 1993 Disney comedy stars Bette Midler, Sarah Jessica Parker, and Kathy Najimy as witches accidentally resurrected on Halloween night by a group of kids — who must then save the town from their sorcery with the help of a friendly black cat.  
Oct. 7 | 7 p.m.; Pay what you can starting at $1; 301 Pogue Street; details here
Watch Oakwood Cemetery Come to Life
Each autumn, Burning Coal Theatre Company brings the dead back to life through a series of short plays. Presented within the historic Oakwood Cemetery, the original works – most by local playwrights – offer dramatic interpretations of key moments in the lives of a few of the deceased buried there. From tragic to heroic to comical, these reimagining highlight impact they had on the formation of our Capital City. And since the plays are all presented within the cemetery, it's possible that one of their ghosts may be in the audience.
$10 for students, $20 for adults; 701 Oakwood Ave, October 1 – 3; 6:30 pm and Sunday at 2 pm.
Go on a Dark Raleigh Walking Tour Hosted by the COR Museum
Behind the history of Raleigh's great statesmen and leaders lies a dark and troubled past. The Friends of the City of Raleigh Museum brings to life the stories of the Capital City's tortured souls in Dark Raleigh – an "after hours" interactive walking tour. Why do you need ghosts when you have the real stories? Get ready for Halloween on this true death, true crime tour. The tour is recommended for 16+ due to the mature/adult nature of the stories told. Six tour times will be provided each night and will each last about an hour. Tours start every half hour beginning at 5:30pm and are rain or shine. The last tour each night (8:00pm) is member only and includes a reception after the tour where you can grab a drink and hang out with the actors!
See Carolina Ballet's The Legend of Sleepy Hollow
Carolina Ballet's Artistic Director Zalman Raffael brings Washington Irving's classic to life at Fletcher Opera Theater this Halloween season. In addition to the tale of Ichabod Crane and the Headless Horseman, the program will feature a performance of Robert Weiss' Lady in the White Veil as an opener. After the two ballet performances guests will enjoy a reading of Edgar Allan Poe's The Raven.
Oct. 14 – 31; $27-$84; 2 E. South Street; carolinaballet.com
Draw Costume Inspo from Locals
Who knew so many easy costume ideas could come from people right here in Raleigh? From Cherie Berry to J. Cole to Sir Walter himself, check out this list of Raleigh-inspired Halloween outfits.
Here Music from Bewitched from the NC Master Chorale
Kick off Halloween early with voices from the North Carolina Master Chorale, accompanied by pianist Susan McClaskey Lohr, as they perform selections from Bach, Brahms, and Britten under the stained-glass windows at Hayes Barton United Methodist Church. This magical performance will also include picks from pop and musical theatre to charm audiences members of all ages.
Oct. 29 | 7:30 p.m.; $35; 2209 Fairview Road; ncmasterchorale.org
Brave a Visit to a Haunted Spot around Town
From our cemeteries to haunted mansions, historic landmarks, and trails, gather friends or family to hit up one of these haunted spots around town and you might just hear or see a ghost or two!
Dress up in Costume and Take the Family to Marbles for its Spooky Kooky Event
Come in costume for a ghoulish good time at Marbles! Experience the magic of Marbles after dark at this family-friendly Halloween spooktacular with activities like Ghoul School, Mad Scientist Lab, Monster Mash Dance Party and more at their Spooky Kooky event.
Oct. 29 | 6 – 8:30P.M.; 201 E. Hargett Street; details here 
Head to Carolina Theatre's 4th Annual Rocky Horror Halloween Ball
Carolina Theatre of Durham will host its 4th annual Rocky Horror Picture Show Halloween Ball this month, the company's most successful standalone event in their retro film series, they say. Drawing more then 3000 people in years past, the ball is a full theatrical, FX-driven motion picture extravaganza with a spectacular light show, geysers, lasers, and a shadow cast which encourages callbacks, including audience participation during the song, "Let's Do the Time Warp Again." Guests are greeted with glow bracelets upon arrival and encouraged to dress up as their favorite characters or pop-culture icons.
Oct. 29th and 30 | 7:30 pm.; $12.50; 309 W. Morgan Street. Durham; carolinatheatre.org
Head to Chavis Park's Fall Festival
Come if you dare dressed in your best Halloween costume for two days filled with treats, arts & crafts, music, food trucks, games, and vendors for a free and open to the public fall festival at Chavis Park. (There's also a ton of other Raleigh Parks & Rec hosted Halloween events right here.)
Oct. 28,  6:30–8:30 p.m. and Saturday, Oct. 30, 11 a.m.–2 p.m; free admission; more details here
Head to Moore Square for Spellbound Square
Head out to Moore Square Park for their children's Halloween market, featuring a scare-free costume contest, ghostly crafts, festive music, and free pumpkins to carve and take home. Shop from a variety of vendors selling seasonal handmade goods and encounter mysterious creatures and be awed by talented magicians and fortune tellers on your way around the square. 
Oct. 30 | 10 a.m. – 3 p.m.; Free but registration required; 226 E. Martin Street; details here
Make Halloween-themed art at Pullen Arts Center
Join Pullen Arts Center for a special spooky and creative day where you can try out short Halloween-themed workshops in our newly renovated studios, explore the new facility on a spooky scavenger hunt, and visit make-and-take stations for self-guided crafting. Every city has a haunted house, but only Raleigh has a brand new arts center that's here to support your creativity!
Oct. 30 | 10a.m – 4 p.m; 105 Pullen Road; pre-registration required; $5 ; more details here.
Read something Spooky
From one of Sandra Boynton's playful board books to spooky fairy tales to adult suspense, here's a list of Halloween inspired reads for October for both kids and adults.
Grab A Festive Treat from a Local Coffee Shop or Bakery
October is notorious for its pumpkin-flavored edibles from muffins to lattes and Raleigh isn't exempt from that. Head to places like Jubala, Sir Walter Raleigh, Yellow Dog Bread Co., and 42 & Lawrence (if you're not into pumpkin try their toasted marshmallow latte, pictured above) for festive sips and sweets this time of year.